Several of the photos on this page and the site are the works of Paula Lerner, an award
winning photojournalist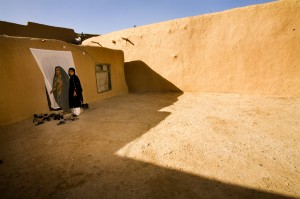 who tragically passed away in 2012. She documented 'Kandahar Treasure' and the lives and faces of the women behind the business.
The backdrop of this documentary is war-ravaged Kandahar, Afghanistan's oldest and most dangerous city. It is also its southern financial nerve center and a Taliban stronghold. US-led Operations such as Enduring Freedom and Moshtarak (2010) have temporarily destabilized the repressive Taliban and allowed President Hamid Karzai's government a semblance of political control.
The gains have been tenuous. Lawlessness and corruption are endemic.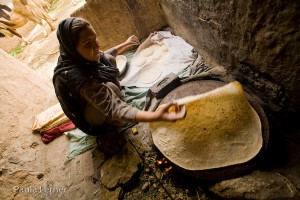 On mainstreet Kandahar, where the Taliban influence prevails, there is poverty, illiteracy, and harsh repression of women and girls who are kept indoors and often beaten or bartered by their families.
Into this volatile mix arrives Rangina Hamidi, a 25-year-old Afghan-American from Virginia, who, after 9/11, returns to Afghanistan to help rebuild her shattered birthplace.
As a team leader in Women's Income Generation Project (WIG), an Afghan-American NGO, she helps to revive the ancient art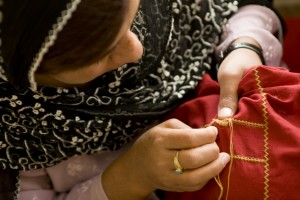 of Khamak embroidery and seeks out war widows and needy women to enroll in her jobs program – an embroidered garments and home décor business named Kandahar Treasure – with a mission to re-kindle Afghan self-sufficiency and national pride.
Over a decade, Rangina steadily chips away at fierce Pashtun resistance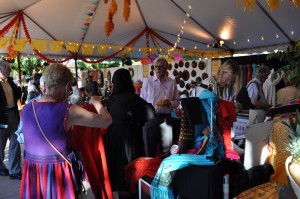 to female employment, and Kandahar Treasure blossoms into a cottage industry employing a quiet network of 400 stay-home women and girls sewing behind closed doors.
Soon their colorful khamak apparel and handicrafts find their way to the US and other international markets.  Rangina is recognized as a CNN Hero finalist, 2007, and Radio Free Europe's "Personality of the Week," January 2008. The honors have continued.
Kandahar Treasure and war-torn Afghanistan transform Rangina, a graduate of University of Virginia as well as the women she coaxes, cajoles and mentors.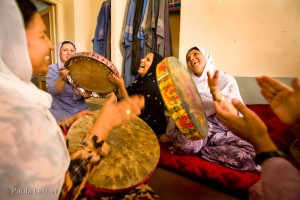 Rangina embraces the conservative lifestyle and marries a local Pashtun to better integrate into the community. But living in the midst of unrelenting war, death and PTSD like her employees, hardens her.
In turn, the women breathe in Rangina's passionate embrace of freedom – they gradually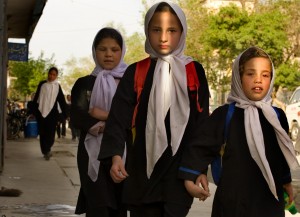 learn to read and write, read the Koran for themselves, fight to delay child marriages for their girls and see their voices being heard within their conservative families and communities.
But 2010 – 2011 brings a sharp reversal. Rangina's father, Ghulam Haider Hamidi, who arrived from Virginia in 2007 to become Mayor of Kandahar, is assassinated by a suicide bomber amidst a sharp deterioration in the region's security.
The documentary follows Rangina and her brave women through the turbulent months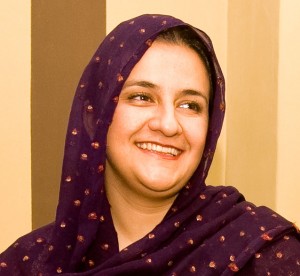 leading up to the withdrawal of the US troops and beyond as they fight to keep Kandahar Treasure afloat and to save their families and their own hard-earned freedoms.